Who is the Best Cataract Surgeon in Rochester Hills?
Posted by: Clear Vision Cataract & LASIK Center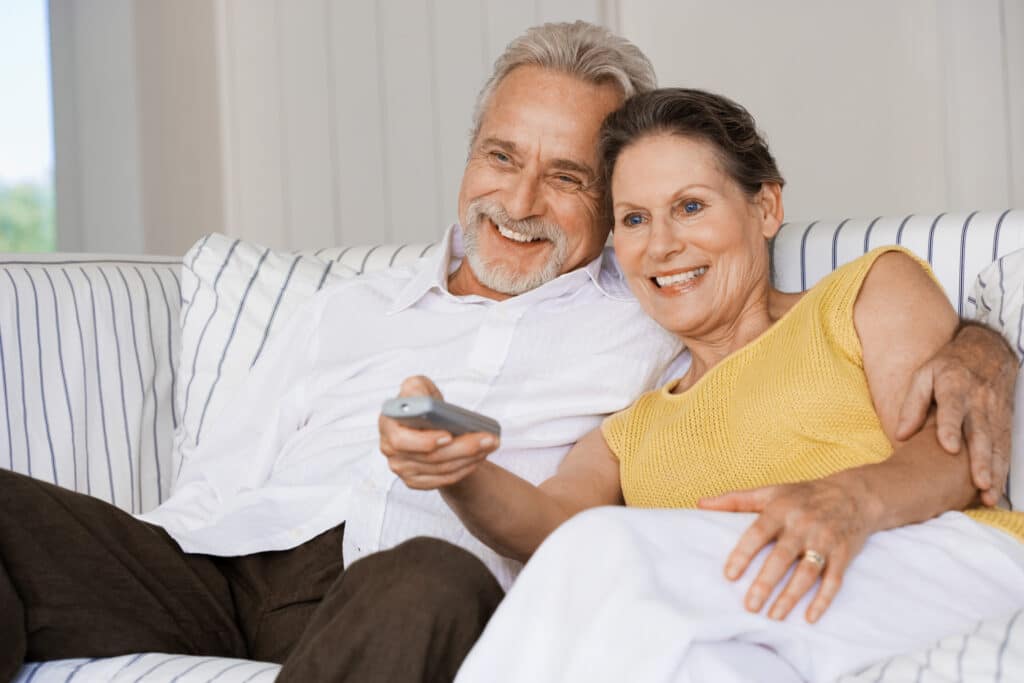 After attempting to delay the inevitable, you've finally decided it's time to have cataract surgery. The signs of worsening cataracts can vary widely: the eyeglasses prescription that wouldn't work despite multiple adjustments, a close call while driving at night, or perhaps just a gradual worsening of clarity in vision. Regardless, you've now been diagnosed with cataracts and have been advised that correction of your visual symptoms is only possible with cataract surgery. But who is the best cataract surgeon? Not to worry! Because while the prospect of an eye procedure might be scary (this is your vision after all), we have some tips for how to find an expert cataract surgeon who can help you achieve the visual results you are looking for with the greatest chance of a successful and comfortable procedure.
How to Pick Your Cataract Surgeon?
Factor #1: Surgeon Training
Cataract surgeons are ophthalmologists who have specialized in the surgical removal of cataracts, the cloudy lens in your eye. Ophthalmologists begin with 4 years of college, followed by 4 years of medical school (MD or DO), and then 4 years of subspecialty training in ophthalmology. To be certified in cataract surgery, ophthalmology residents must successfully complete a surgical training program where they perform a minimum of at least 100 cataract removal procedures before graduation! The majority of ophthalmologists then become certified by the American Board of Ophthalmology (ABO) after a rigorous testing and certification process. At the Clear Vision Center, we are honored to have the top-rated cataract surgeon in Rochester Hills, Dr. Joshua Vrabec, who is a fully-trained medical doctor (MD), former Chief Resident at the University of Wisconsin-Madison and Medical Director at the University of Michigan. He is certified by the American Board of Ophthalmology and an active member of the AAO, ASCRS, and Refractive Surgery Alliance (RSA).
Factor #2: Surgeon Experience is key factor
Experience in cataract surgery begins with training and certification, but is more fully developed over time and real-life experience. While most cataract surgeries are routine, you want to make sure you choose an experienced surgeon who is capable of handling the rare surgical complication. Typically surgeons with over 5 years of experience and 1000 surgical cases are able to expertly handle the rare surgical complication to ensure the greatest possible vision result. Ask your potential surgeon how many procedures they have performed, and their complication rate. At Clear Vision Center, Dr. Vrabec has personally performed over 5000 cataract-related procedures with a 99.9% complication-free rate and has the top cataract surgeon rating and testimonials in Rochester Hills and Troy areas.
Factor #3: Quality of Support Staff
Have you ever been to a reputable physician's office only to be disappointed in that the support staff was missing basic knowledge, seemed rushed or even rude? Of the 1-2 hours at your consultation, you may only spend a small percentage with the physician compared to the rest of the staff. The quality of support staff not only influences the quality of your visit, but can also influence your surgical outcome. Be sure to assess how you are treated at your consultation not just by the surgeon, but also by his/her support staff. Your outcome may depend on it! At the Clear Vision Center, each staff member is hand-picked and highly trained to ensure your entire experience is a positive one. This is a key factor when considering who is the best cataract surgeon in Rochester Hills.
Factor #4: Availability of Modern Technology
In some ways cataract surgery hasn't changed much in the past 40 years, but in other ways it has changed tremendously. Modern screening and testing technology is now available that can reduce the rate of surgical complications, as well as improve the results of the procedure: your vision. In addition, modern lens implant technology (the artificial lens that replaces your cataract) can now make life without glasses a reality. Be sure to ask your potential surgeon about their screening and lens technology to be certain you are maximizing your vision with cataract surgery. At the Clear Vision Center, we have invested in the most modern screening and surgical technology to ensure >99% accuracy of our lens placements, and we offer the latest in lens implants such as PanOptix, Vivity, Toric and LRI astigmatism management. We also offer the most advanced lens available, the RxSight Light-Adjustable Lens, which allows you to modify your vision after surgery. Since cataract surgery is a once-in-a-lifetime event, you will have an important decision to make in terms of wearing glasses after surgery. These modern lenses aren't just "plug-and-play" so make sure the practice you choose has the appropriate technology and surgeon experience to ensure your vision results match the investment you're making in the technology.
Factor #5: Surgery Center Options
Choosing your surgeon also means choosing your surgery center. Most ophthalmologists are tied to shared-use surgery centers (ASCs) where they utilize time from on specific days/times of the week. While ASCs are designed to be efficient models of care delivery, that can mean an assembly-line feel on the day of your procedure. Your cataract surgeon may also have very limited input at that ASC with regards to the surgical instruments used and the support staff at the ASC. Be sure to ask where your surgery will be taking place, and where your surgeon is most comfortable doing your procedure. At the Clear Vision Center, we offer all of our procedures, including cataract surgery, at our own on-site procedure suite. This allows us to maintain complete control over sterility, instrument quality, and staffing. In addition, you don't need to fast prior to the procedure, nor have an IV placed as we use oral sedation only. We also offer the most modern surgical microscope technology which allows for a laser-guided procedure for maximal precision and astigmatism management. We fully believe this allows us to provide the best outcomes, safety, and comfortable experience for our patients. And as a bonus, office-based cataract surgery is covered by your insurance.
Making the Decision on Your Cataract Surgeon
It's a big decision to pick your cataract surgeon, and while other factors might be important to you as an individual, these above five factors should rank highly for most when evaluating who is the best cataract surgeon for you. If you have been referred by your regular eye doctor to a surgeon that makes you feel uncomfortable, then we recommend you trust your instincts and seek out a second opinion with Dr Vrabec at the Clear Vision Center. While most surgeries turn out well, you and your vision deserve the best combination of experienced surgeon, staff, modern technology, and a custom, compassionate approach. Interested in a cataract consultation or a second opinion? Book an initial cataract consultation or second opinion with Dr. Vrabec today
---