What is the EVO ICL in Michigan?
The Clear Vision Center in Rochester Michigan is proud to offer the Staar Surgical's EVO ICL (Implantable Collamer Lens). The EVO ICL is a tiny, flexible implantable contact lens made of 100% biocompatible collagen polymers. It is FDA-approved for correction of moderate-to-high degrees of myopia (nearsightedness) and astigmatism. The EVO ICL is placed in a quick and painless outpatient procedure performed in our office-based procedure suite, typically both eyes the same day. After placement, the eye typically feels back to normal within 24 hours, albeit with your newly corrected vision! Invisible to you and others, the EVO ICL has the added bonus of being UV protective!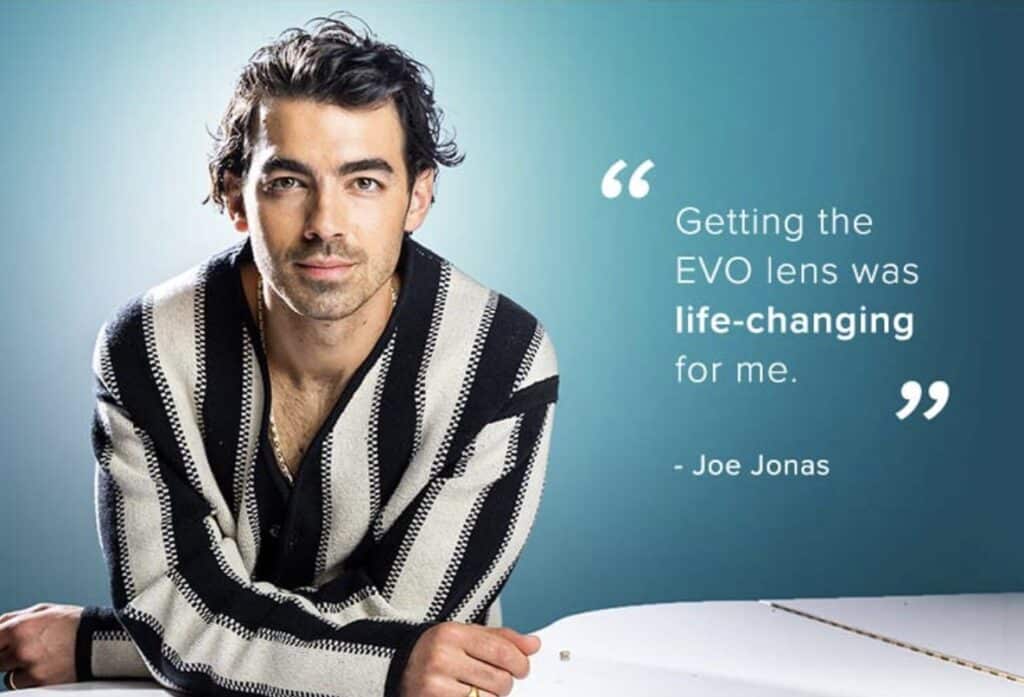 Frequently Asked Questions About the EVO ICL in Michigan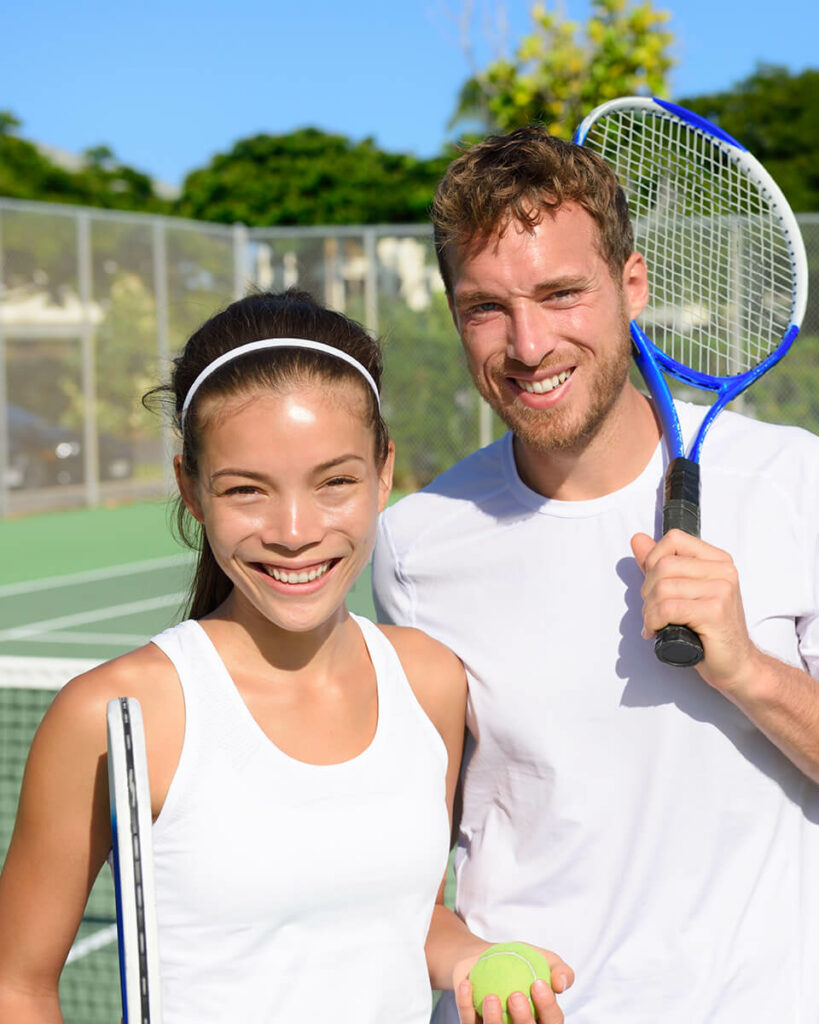 Benefits of EVO ICL Vision Correction:
Corrects moderate-to-high myopia
Offers UV protection
Safe with thin corneas or keratoconus
Option for many patients who may not qualify for LASIK, ASA or SMILE
Low risk of dry eye symptoms
Removable, if necessary
Short procedure in office-based setting
Fast vision recovery time
Safe for "high-impact" lifestyles (boxers, MMA)
Long-term savings compared to ongoing high-powered glasses and contacts
Why Have Vision Correction with the EVO ICL in Michigan?
The ideal patient for the EVO ICL is someone who is under 46 and has moderate-to-high degrees of myopia and desires to see without glasses or contacts. Patients who otherwise weren't candidates for LASIK can even benefit from the EVO ICL, because we can even correct patients who have high prescriptions such as -10.00 or even higher! The reason is that that unlike LASIK, where the cornea is reshaped by a laser, we are not dependent on the thickness of your cornea to do the EVO ICL procedure. Since the cornea isn't reshaped, patients with thin corneas may benefit even if they were told they were not a candidate for LASIK, PRK, or SMILE.
The only limitations are from your actual prescription (we cannot correct far-sightedness, for example) or the size of the space that the EVO ICL will make home, known as the ciliary sulcus, which we will measure at your screening. Other patients that may opt for the EVO ICL are those whom are concerned about dry eyes and/or are looking for an alternative vision correction solution to LASIK. The vision results with EVO ICL are comparable to LASIK. As with any procedure, potential side effects are possible, and should be discussed with your surgeon prior to surgery. Learn More About LASIK or EVO ICL
What does the EVO ICL surgery cost in Michigan?
Lens-based vision correction has been around for over 20 years, and much like the new smartphone you hold in your hand, the technology has advanced greatly over the past few years to improve results and reduce the rate of side effects. Despite the investment involved, the EVO ICL is a long-term solution that can be very affordable and cost you less than your current monthly phone plan, and free you from costly yearly updates to glasses and contact lenses. This is particularly true for those with high-powered glasses or contacts prescriptions!
On average people will spend $25,000 over their lifetime on glasses and contacts, essentially while renting your vision from the glasses and contacts industry. Renting often makes sense when considering something short-term, but for a long-term need like your vision, a more permanent solution can make more financial sense, and of course carries the additional benefits of being free from glasses and contacts! Once free from glasses and contacts, you'll immediately start recouping the costs by not needing to constantly replenish contact lenses, supplies, and glasses every year.
Our EVO ICL price is all-inclusive
At the Clear Vision Center, our transparent, all-inclusive pricing means that your price for EVO ICL surgery will include everything: pre and post care by your surgeon, eye drops, and enhancements if indicated. There is no upcharging or add-ons, which means the price you see is the price you pay (yes, really). At the Clear Vision Center, our surgeon will perform not only the procedure, but also your pre-procedure consulation and exam, as well as your post-procedure visits.
Our bottom-line price for EVO ICL implantable contact lens in Michigan is $4000/eye
Our bottom-line price for EVO ICL vision correction reflects our commitment to achieving the best possible result with your vision correction procedure. This zero-compromise approach includes the area's most detailed screening process, consultations and followup care with the actual surgeon, and the most modern procedure suite in the area. With unmatched surgeon involvement throughout the entire process and modern technology, we are able to provide the highest possible quality-of-care and a successful vision correction journey.
Are their discounts on the EVO ICL in Michigan?
While we understand that modern vision correction with the EVO ICL is a big investment, we do not discount or negotiate on price. While it is more expensive than our laser procedures, the price difference is equal to our cost for the EVO ICL implant itself. We feel that discounting or negotiating on price devalues what is a life-changing procedure for something that is critically important: your eyes. But to help you reach your goal of being glasses-free as soon as possible, we do offer a convenient financing option which can spread out the costs to $333.33/month (per eye)*. And remember, you won't be buying glasses or contacts anymore! Additional savings may be available via our new Ambassador Program (see below).
*0% financing over 24 months available with Alpheon Credit/Comenity Bank. Approval required.
Ambassador Program – Referral Rebates Available!
While we don't discount or negotiate on price, we just had to find a way to thank our patients for their countless referrals! So in July 2023, we launched our new Ambassador Program. With this program, anyone having a vision correction procedure (LASIK, PRK, SMILE, EVO ICL, CLR, or Premium Cataract Surgery) is eligible for a $500 rebate on their procedure when they refer someone who also has a vision correction procedure with us. And as if that's not good enough, your referral will also receive a $250 rebate on their procedure!
Contact us for more details including additional benefits of our Ambassador Program. Max 2 referral rebates or $1000 per person.
Our Transparent, Zero Compromise Approach
Our private, on-site vision correction suite at the Clear Vision Center was specifically designed to provide a premium patient experience for EVO ICL procedure in Michigan. We firmly believe that every candidate deserves access to the best vision-correction technology in the world, and both a comfortable and successful vision correction journey. We understand that you are making a big investment, and we want you to feel confident that you can trust us as your vision-correction partner throughout the entire journey.

Our bottom-line price includes everything you'll need along the way:
Complimentary initial screening & consultation with your surgeon
All pre-procedure testing
Comfortable 30-minute procedure in our private, on-site procedure suite
UV-protective EVO ICL, including toric models, if required
All procedure-related eye drops, appointments and enhancements for two years
0% financing over 24 months for qualified applicants
$4000/eye. No hidden fees
Ready to learn more?