What is Modern LASIK?
Modern LASIK isn't your parents' LASIK vision correction surgery! Much has changed in the past 30 years since LASIK first became approved for vision correction. At the Clear Vision Center, we've invested in your vision by offering the most modern and advanced, all-laser LASIK platform in the world: the Zeiss Visumax femtosecond laser combined with the Alcon Wavelight EX500 excimer laser. LASIK has always been a two-step procedure where after numbing the eye with eye drops, the surgeon first painlessly creates a thin flap on the cornea (the outermost clear layer of the eye). Then, after lifting and placing the flap to the side to expose the deeper, treatable layer of the cornea called the stroma, an excimer (cold) laser is used to reshape the cornea and change the overall power of your eye to correct the vision. Historically, older versions of LASIK surgery used a steel blade called a keratome to make the LASIK flap, and also used older excimer laser technology that provided less precise treatments that resulted in high enhancement rates and side effects such as nighttime glare and halos. With additional research and development into platforms such as the Alcon Wavelight EX500, the safety and effectiveness of LASIK has never been better! Not only is it an all-laser procedure, but the treatments themselves are more customized than ever. In addition, the procedure is comfortable and fast, ensuring you'll have the most rapid recovery possible.
What is Custom Modern LASIK?
With Contoura Custom LASIK treatments, your LASIK treatment is designed to be custom fit to your unique ocular fingerprint. This results in the best vision possible with the least side effects. Not everyone is a candidate for Contoura treatments, which is why we also offer the Wavefront Optimized LASIK treatment, which also has outstanding visual results. Whether you are a candidate for Contoura or Wavefront Optimized LASIK, at Clear Vision Center we will recommend the procedure that has the greatest chance of overall success for you. We do not price the procedures differently to ensure the decision is purely based on what will work best for your unique eyes!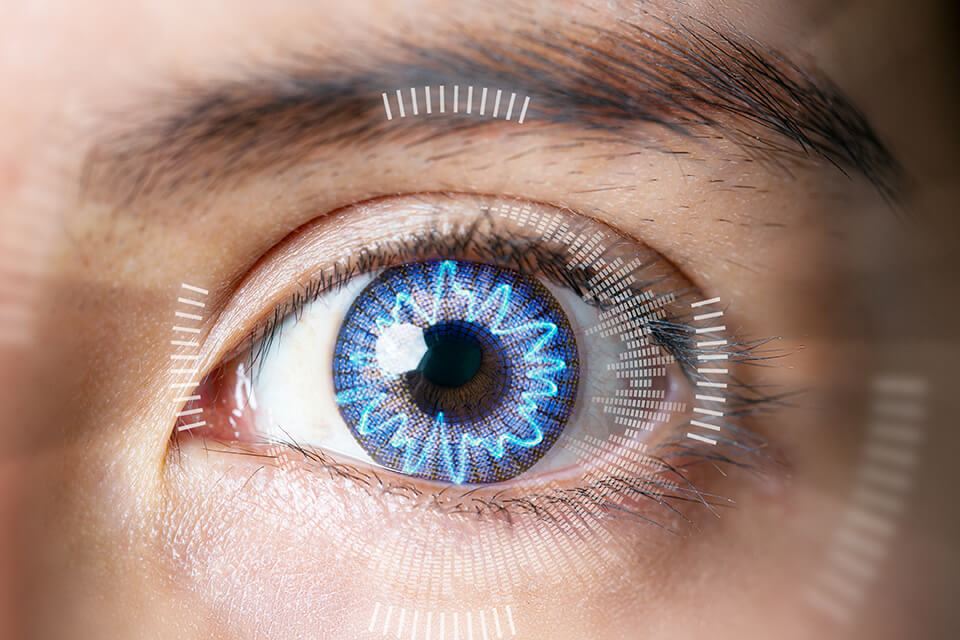 What is the Modern LASIK Procedure Like?
Your vision correction journey will begin with a screening and detailed examination of your ocular health, including 3D scans of the cornea to get a picture of your eye's unique "fingerprint". Unlike most other laser centers, at Clear Vision Center this evaluation includes a personal consultation and examination by your actual surgeon. This personalized evaluation ensures that your surgeon himself confirms you are a candidate for LASIK, that it is the best option for you, and how to customize the procedure to match your visual goals. On your procedure day, you'll arrive at our private, on-site LASIK Suite, and will be given the option to take a low-dose relaxing medication (Valium) 30 minutes prior to your procedure. While waiting, you'll relax in one of our comfortable massaging recliner chairs and enjoy light music in our private relaxation area. When it's your time, we'll guide you into the laser room where you will lie down on our modern LASIK bed, and Dr Vrabec and staff will ensure you are 100% comfortable before proceeding. After placing numbing eye drops, Dr Vrabec will carefully place a special contact lens that securely connects you to the Visumax laser, which will quickly and painlessly create the LASIK flap. We repeat the procedure in the other eye, remove the contact lens, and then move to the EX500 laser bed Here, the laser-created flap is carefully lifted and you are centered under the laser with advanced eye-tracking technology for the vision-correcting treatment used to restore the normal power of the cornea and eliminate your refractive errors (nearsightedness, far-sightedness, astigmatism). The flap is then replaced in its original position, allowing for rapid recovery of vision. The entire procedure typically takes less than 15 minutes for both eyes. If you want a safe, minimally invasive way to correct your vision with the most advanced, customizable treatments and fastest recovery, then Custom LASIK may be the right vision correction solution for you!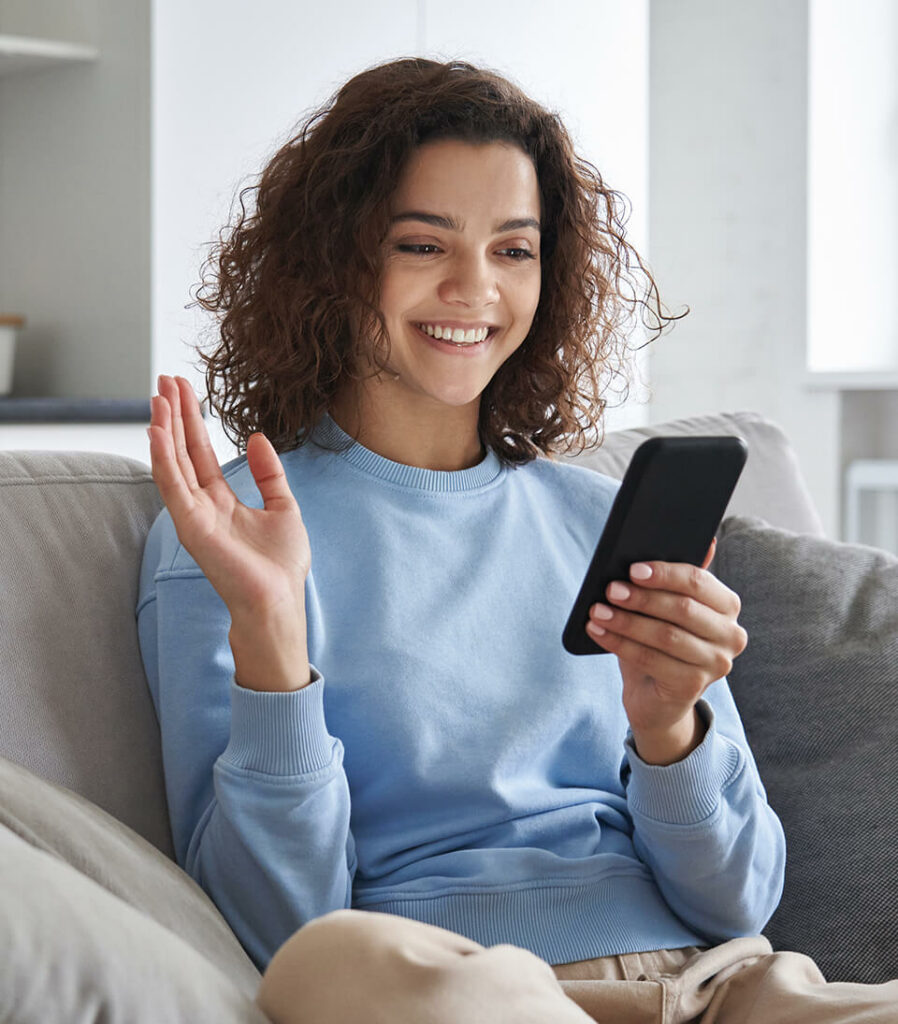 Top 10 Reasons to Have LASIK at the Clear Vision Center:
Complimentary LASIK screening and consultation with your experienced surgeon
Modern, on-site laser vision suite
The most advanced custom LASIK platform available: Zeiss Visumax & Alcon Wavelight EX500 lasers
Personalized care & custom approach for each patient
Practice-owned lasers, custom calibrated for one surgeon
Custom Contoura LASIK treatments included, if a candidate
All post-procedure eye drops and followup visits included
Enhancements for 2 years included
Transparent, all-inclusive pricing: no up-charges or hidden fees
Not a LASIK candidate? No problem! We also specialize in other vision-correction options: EVO ICL, SMILE, PRK, Custom Lens Replacement (CLR)
Take our LASIK Self-Test to learn more about your vision and options. Or click below to schedule your cataract consultation.
Am I a Candidate for Custom LASIK?
Every potential candidate for laser vision correction such as LASIK undergoes a meticulous screening process where we assess various factors including the shape of the eye, your current glasses prescription, and other factors such as your personality, profession and vision goals. The best candidates for LASIK are between 20-49 with mild-to-moderate degrees of myopia, astigmatism, or hyperopia. If you are over 49 or have conditions such as keratoconus, autoimmune disease, severe dry eye syndrome, or high degrees of myopia, then Dr Vrabec may recommend an alternative vision-correcting procedure such as the EVO ICL or Custom Lens Replacement (CLR) at your consultation. Our standard process is to recommend to each unique patient the procedure that fits them best, and not to match the same procedure to every patient. This custom, personalized approach ensures you receive the best recommendation and treatment possible for you and your most valued assets: your eyes!
Is LASIK Safe?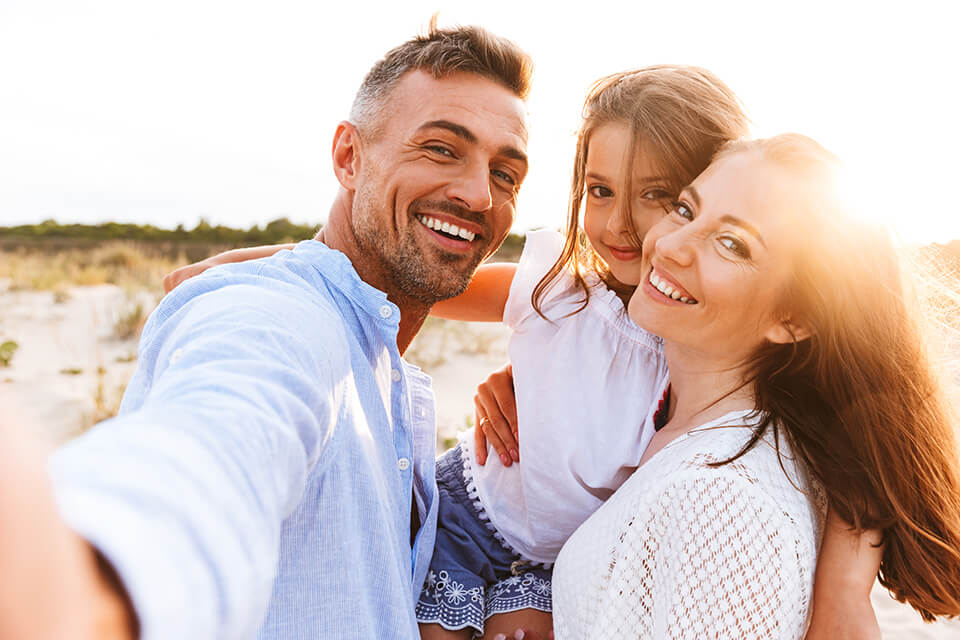 This is a very common question, and one that we take very seriously as potential "guardians" of your vision. Nearly 800,000 LASIK procedures are safely performed each year worldwide, but as with any surgical procedure, it does carry some risks (discussed below). Overall, LASIK has greater than 99% safety and efficacy as published in numerous scientific journals, making it the safest surgical procedure in the history of modern medicine. While complications can still occur, the vast majority of these can be avoided through the use of meticulous screening (making sure you are a candidate), having a skilled and experienced surgeon, and using modern, all-laser LASIK technology. At the Clear Vision Center, we go beyond the standard-of-care with our screening process to ensure that only the best candidates qualify for LASIK. While we would love if everyone wanting vision correction could qualify for LASIK, the truth is that some patients have corneas that are too thin, systemic illness, or personality traits that make LASIK inadvisable (although they may qualify for a different vision correction procedure). And with two decades of LASIK experience including over 5000 vision-correcting procedures personally performed, you can trust that in Dr Vrabec you have a compassionate, skilled, and experienced surgeon by your side for the entire process: from initial consultation all the way to your final post-procedure appointment. Finally, our LASIK laser technology is not only the most modern, technologically advanced LASIK suite in the world (Alcon Wavelight EX500 with Contoura), it is also solely owned and used on site by our surgeon, Dr Vrabec, ensuring we have complete control of calibration, maintenance, service, and usage. The Wavelight laser even has advanced eye-tracking technology that ensures an accurate treatment even if you inadvertently look away during the treatment! This combination of factors ensures you will have the safest LASIK eye surgery possible at the Clear Vision Center.
If you have additional concerns about risks, we will take the extra time to counsel you at your screening visit. We fully understand that making the decision to correct your vision is a big one, and will make sure you have all the necessary information to make an informed decision.
What are the Risks of LASIK?
As with any procedure, there are some common side effects and a risk of surgical complications. Common side effects immediately after surgery are dryness of the eyes, light sensitivity, blurred vision, fluctuating vision, and ocular redness. Most patients will use frequent artificial tears immediately after surgery for a few weeks to help the eye restore its baseline level of dryness and vision. It is also possible to have a mild vision under-correction or vision over-correction, which may require an eventual enhancement procedure. Our enhancement rate is less than 1%. The flap created during the LASIK procedure may move out of place if the eye sustains a physical trauma, but with advanced femtosecond laser flap technology this typically would only occur within the first few weeks of surgery. If it does happen, the surgeon can easily put the flap back into place. Other potential risks may include prolonged eye inflammation, swelling, or infection, however these cases are extremely rare and are equal to or lower than the risks of wearing contact lenses. Long term cornea thinning (ectasia) is also a risk, but in most cases now can be avoided with careful pre-procedure screening testing. At Clear Vision Center, we are committed to only offering LASIK to outstanding candidates, and approximately 20% of our free screenings do not qualify for LASIK and may need an alternative vision correction solution!
Is Custom LASIK Right for Me?
During your initial consultation, we will be able to determine if you are a candidate for Custom LASIK. Custom LASIK is 99% safe and effective in the properly selected patient, but some patients are not a candidate for the procedure due to thin corneas, dry eyes, or occupational concerns. Alternative laser vision procedures such as photorefractive keratectomy (PRK) or small incision lenticle extraction (SMILE) are alternative laser procedures that have similar excellent results. In addition, there are safe and effective lens-based vision correction procedures such as the EVO ICL or Custom Lens Replacement (CLR) which avoid treating the cornea altogether to achieve similar, and in some cases superior visual results for high myopia and/or presbyopia.
Ready to learn more? Take our self test below!